~
This is a collection of information relative to the two times USS TUNNY (SS-282) and (SSG-282) crossed the equator.
USS TUNNY (SS-282) WORLD WAR II - 1942
Photos courtesy of former Tunny SS 282 crew member.
USS TUNNY (SSG-282) COLD WAR 22 January 1961
Davey Jones Orders to Polliwogs
Courtesy of Dennis Splane on Eternal Patrol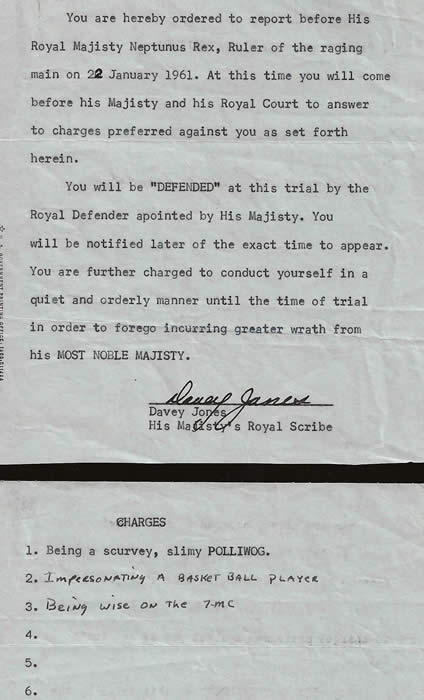 Click here for video posted on www.youtube.com

That'a all Folks!
Tunny SSG 282 Shellback Ceremony - Jan 1961